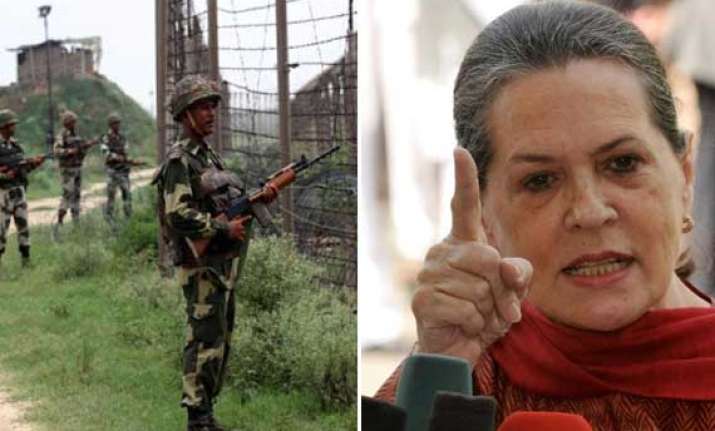 New Delhi, Aug 7: Congress President   Sonia Gandhi  today described the killing of five Indian army jawans as an "act of deceit" and added that the entire nation stood with the families of the martyrs.
In a statement here, Sonia Gandhi expressed deep grief and shock at what she called the "deceitful killing" of 5 Indian solders by Pakistan at the Line of Control in Jammu and Kashmir.
Extending heartfelt condolences to the family of the martyred soldiers, Sonia Gandhi said, the entire Congress party as indeed the entire country, stands by them.
Sonia Gandhi said, the Indian nation could not be cowed down by such blatant acts of deceit.
The UPA chairperson urged the Centre to take up appropriate measures.