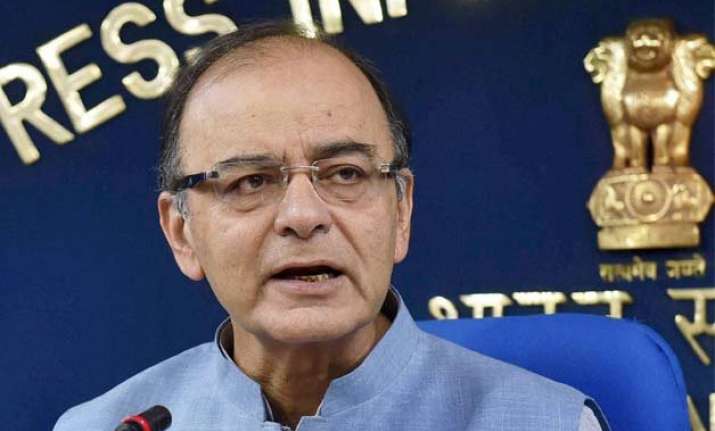 New Delhi: Terming India as a "bright spot" among the global economies, Finance Minister Arun Jaitley today said the manufacturing sector is showing signs of revival aided by government's Make in India initiative.
Stating that India has surplus manpower, he made a case for converting this into a resource.
"Even in the environment where global growth is modest, India stands as a bright spot. Our services sector is almost going to touch double digit growth...
"Our manufacturing sector, with Make in India initiative, is also going to pick up. From almost flat manufacturing growth 14 months ago, signs of revival are almost visible...," Jaitley said at the launch of 'Skill India' Mission.
As per the latest government data, the manufacturing sector grew by 2.2 per cent in May compared with 5.9 per cent in the corresponding month last year.
"With economy recovering and picking up, with wages in our other competitive economies increasing hugely compared to the Indian economy, our opportunities are great. And when 'Make in India' and 'Skilling India' will converge, no doubt we have a great future ahead of us," Jaitley said.
The Make in India initiative was launched on September 25 last year with an aim to make India a manufacturing hub of the world.
Under the new National Policy for Skill Development, unveiled by Prime Minister Narendra Modi today, the government has set a target of skilling 40.2 crore people by 2022.
Jaitley said services, manufacturing and agriculture sectors need huge manpower and this manpower is required to be trained in order to accomplish the challenges before the Indian economy.
The International Monetary Fund (IMF) in its report had retained India's growth projection for 2015 at 7.5 per cent but lowered the global economy growth forecast to 3.3 per cent.