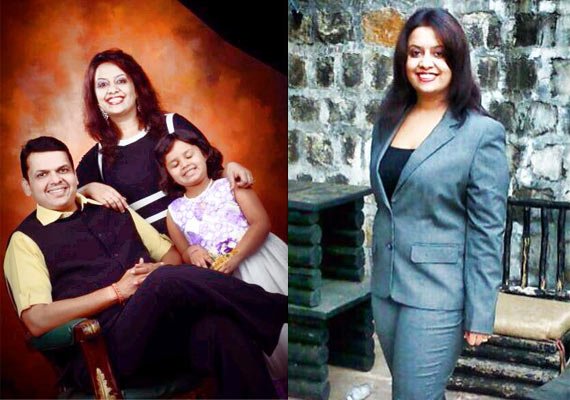 New Delhi: Amruta Fadnavis, the wife of Maharashtra's CM-designate Devendra Fadnavis, has made it clear that she is not planning to leave her job even after his husband is sworn-in as Maharashtra CM on Oct 31, according to a report published in a leading business daily.
Amruta is presently AVP (Associate vice-president) of Axis Bank and heads its premium branch in Nagpur.
"I won't leave my job. I have worked hard to get here...I believe every woman should try to be financially independent. I will always keep working because I too want to grow intellectually. It is a strong point of my identity," Amruta told the daily.