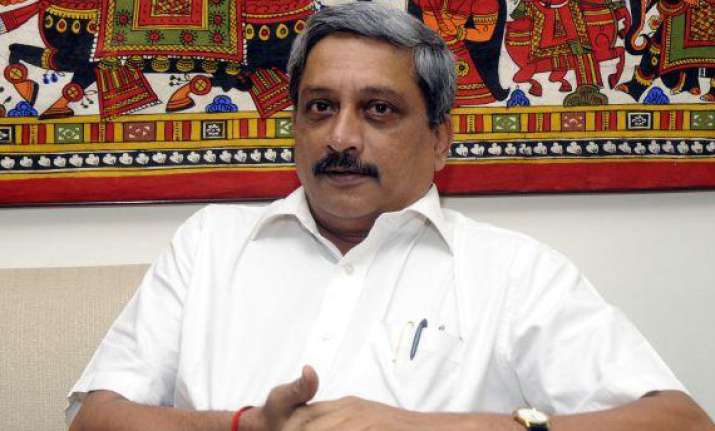 Panaji: Goa Chief Minister Manohar Parrikar Monday said he was often called "Hitler" and "the devil", but he takes those terms as compliments, as people who used the terms were actually referring to his reputation for discipline.
"It is a compliment, actually," Parrikar said, while speaking after inaugurating an exhibition of photographs organised by the Photo Journalists Association of Goa (PJAG) in the state capital.
"No one who criticised Hitler survived. Those who criticised him were sent to the gas chamber," the chief minister added, in obvious sarcasm.
Parrikar, one of the few Bharatiya Janata Party (BJP) leaders in Goa to share a rapport with the state's Christians, has been at the receiving end of criticism from the Congress as well as a section of the media, who often refer to him as "dictator", "Hitler" or "Salazar".
The last is a reference to Antonio de Oliviera Salazar, Portuguese prime minister from 1932 to 1968, whose brutal approach towards Portuguese colonies, including Goa, made him much detested.
"I have been told that the Congress projects me as the devil, as someone with horns... I do not mind it," he said, adding that the comparisons with Hitler and the devilish insinuations were actually misrepresentations of his personal discipline.
"My concept of discipline is twisted by the Congress and the media into something devilish," the chief minister said.
Parrikar lashed out at the media for filing ill-informed reports about government decisions because "the media doesn't know anything about the manner in which the government functions".