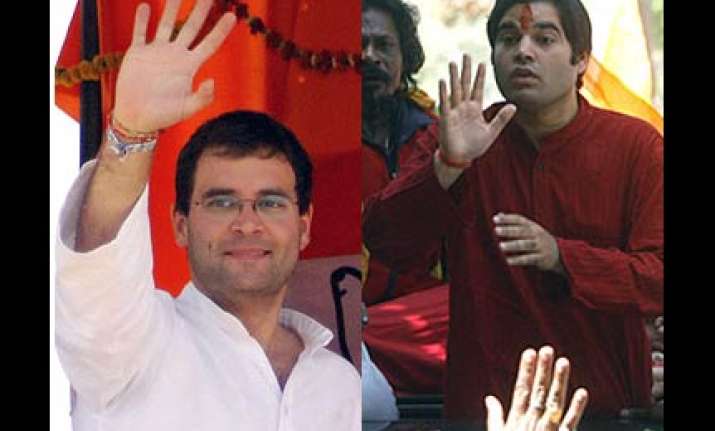 Lucknow: BJP national secretary and MP Varun Gandhi, who is planning to set out on a three day tour of flood affected areas of Uttar Pradesh, today said he is not imitating cousin and Congress leader Rahul Gandhi, as there is a "generation" gap between the two.
"All those who are travelling the country are all learning...Rahul ji is 10 years older to me...I don't consider him to be of my generation," Varun, who arrived here for a visit to flood affected areas in adjacent Hardoi district, told reporters responding to a question.
Varun said that party leaders and workers should follow grassroot politics and win confidence of each and every section of the society and said that instead of being election-centric, politics should be poor-centric.
"I am of the view that politics should not be election centric, instead it should be poor centric," he said.
Varun alleged that although nearly one crore people live in the peripheral areas of rivers in Uttar Pradesh, effective schemes had been not chalked out to check floods.
"I plan to tour different flood affected areas for two three days and interact with people," he said.
"Through interaction we should make people realise that we are standing with them during high and lows of their lives," he added. PTI