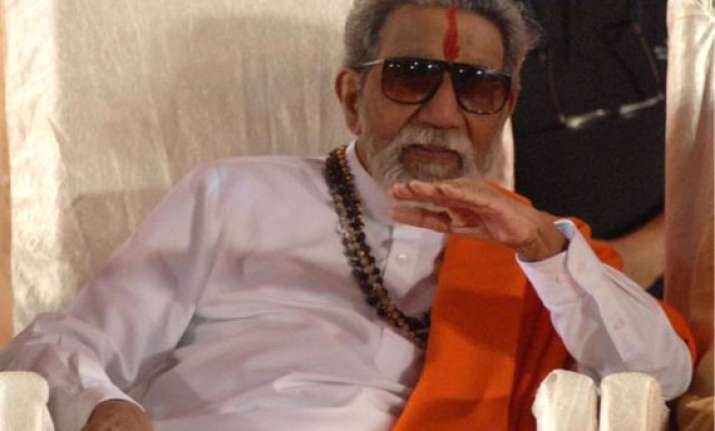 Mumbai, Nov 17: "Even if I wear black goggles I am not Dhritharashtra."This was how Shiv Sena supremo Bal Thackeray, who died today, had responded after he was called Dhritharashtra during the intense faction fights in his party which had led to his nephew Raj Thackeray leaving the party and floating his own outfit Maharashtra Navnirman Sena(MNS).
During the course of an interview to Sena mouthpiece "Saamna" during which he spoke his mind after Raj's departure from the party, a question—"In this entire episode you are being called Dhritharashtra"—was posed to him.
"Even if I wear black goggles, I am not Dhritarashtra of Mahabharat", replied Thackeray, who often wears dark glasses.  Dhritharashtra is the fabled blind king and father of the Kauravas in the Mahabharat epic.
After Raj left the party, the Sena boss had asserted that he was not saddened by his exit. But a day later he said those who have left the party should return.
"Ya chimnyno parat phira re.... Gharakade apulya (little sparrows should return to their nest)," he said, quoting a popular Marathi folk song.
"I was shocked and hurt. I did not expect this from Raj.  I did not even think that Raj would do such a thing even in my dreams," he had said.
"Whatever Raj wanted, I and Uddhav had agreed to. But I can not tell which 'guru' advised and poisoned his mind," he added.
Thackeray also had said it was he who runs the Shiv Sena. "I told Raj that he and Uddhav should sit together and discuss."
"My writ still runs in the party," he added.