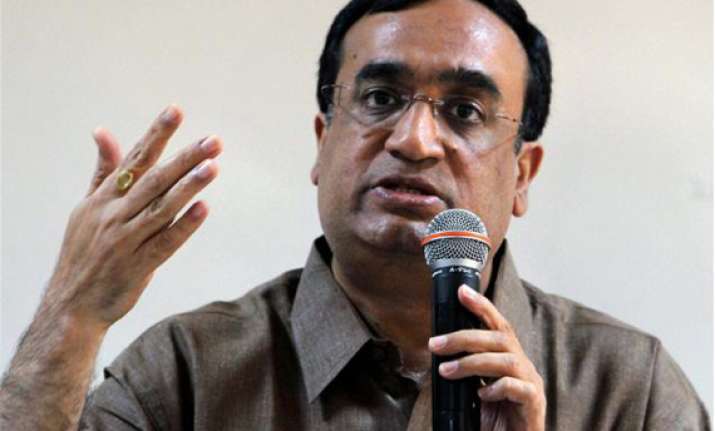 New Delhi: Ajay Maken, sitting Congress MP from New Delhi Lok Sabha seat, is giving the fight to retain the seat for the third term all he has, criss-crossing his constituency from morning till night, and bristles at criticism of being termed a "missing MP".
On the final day of campaigning Tuesday, which ends at 5 p.m., Maken met residents of Gulmohar Park, a tree-lined journalists' colony, at an interaction over breakfast.
To criticism of his Bharatiya Janata Party (BJP) opponent Meenakshi Lehkhi's jibe, terming him a "missing MP", Maken snaps: "What does she mean by missing MP."
"I am an MP, and was a cabinet minister, I can't be a councillor. I have to perform as minister, I have to be accessible as a sports minister.. As urban development minister I have to be accessible," Maken told IANS on the sidelines of the meeting.
"As a minister I have done everything to help people.. All the sports people whom I have helped as sports minister live here, as an urban development minister, all those I have helped live here. So I am missing the point if she says I am a missing MP."