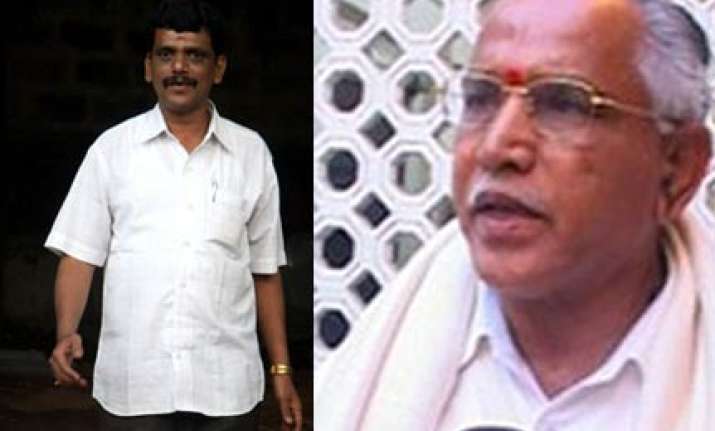 Bangalore, Nov 22:  The Karnataka chief minister B S Yeddyurappa's fate was undone by an ordinary shopkeeper. B M Shivakumar, a textile shop owner from Kengeri Satellite Town, reports Bangalore Mirror.The campaign by the shopkeeper brought the mighty B S Yeddyurappa on the brink of ouster, and south India's first BJP government is on the verge of collapse.
The 43-year-old Shivakumar's right to information (RTI) forays into various BDA(Bangalore Development Authority) site allotments made by Yeddyurappa under his discretionary quota exposed the chief minister's nepotism in the alleged land scam.  
A few months ago, armed with documents procured through RTI applications, the shopkeeper made it public how the CM had given away sites in prime localities at dirt cheap rates to his near and dear ones.  
Bangalore Mirror report says, it first got a whiff of the scam in the first week of July, when it got copies of the documents from Shivakumar, and subsequently the issue has snowballed into a major controversy which has put the noose firmly around Yeddyurappa's neck.
Shivakumar started showing interest in BDA site allotments two years ago, when Yeddyurappa promised in the assembly that all MPs and legislators will be given sites in Bangalore.
"I kept wondering why should MLAs be given sites only in Bangalore, that, too, at a time when more than two lakh people had been waiting for several years to get sites from BDA," Shivakumar told Mirror in July. He filed his first RTI application with the BDA in February 2009.  
"I got the list of MLAs who were given sites and was appalled to see how plots worth around Rs 2 crore had been given away for less than Rs 10 lakh by the CM under the G-category." With his suspicions aroused, the shopkeeper started filing RTI applications with the BDA every three months, and kept updating his database.
"I was shocked to see the CM's son, Raghavendra, getting a prime plot in RMV II Stage barely a few weeks after becoming the MP from Shimoga.
"Even Bangalore North MP D B Chandre Gowda's daughter was allotted a site," he said. "Even more shockingly, the documents showed that Yeddyurappa's sister and other relatives, too, had been given sites."