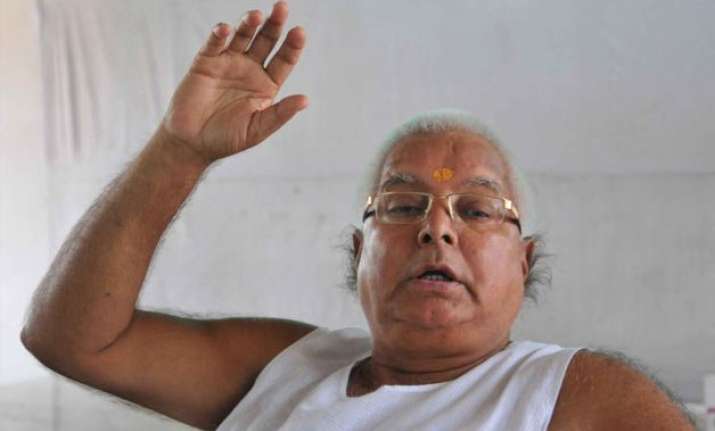 Patna: It took no time for Rashtriya Janata Dal chief Lalu Prasad Yadav to make a u-turn on his controversial statement that Hindus eat beef.
Speaking to a news agency, Yadav clarified that by referring to "beef", he didn't mean cow meat.
"Beef doesn't always means cow only, it could be any animal" he said.
The former Bihar CM seems to have realised that this statement may hurt his traditional Yadav constituency in the upcoming Bihar polls.  
Earlier in the day, the former Bihar CM had said that Hindus and Indians living abroad eat beef.
"This issue is being used solely for communalising the nation. Hindus eat beef, so do Indians living abroad," he said.
"What is the difference between beef and mutton for those who consume meat," he added.
His remark came in the backdrop of ongoing political slugfest over killing of a 50-year-old Muslim man in Dadri over rumours that he and his family was eating and storing beef.
He further said that it was wrong to kill anyone for eating beef.
"It was wrong to kill a man for eating beef in Dadri. Everyone is free to consume food items of his choice," the RJD chief said, adding that 'People should not eat beef at all, it is the cause of many diseases and not good for health'.
Lalu also blamed the BJP for Dadri incident saying, "What happened in Dadri was a communal violence. The BJP is responsible for such violence."
Meanwhile, senior BJP leader and Union Minister Griraj Singh reacted sharply to Lalu's statement asking him to take back his words.
Singh has threatened that BJP will take this issue to the ongoing campaign for Bihar assembly polls if Lalu failed to take back his words.