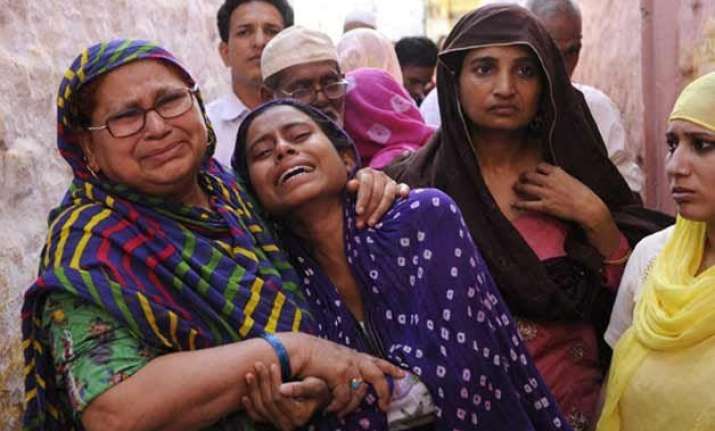 New Delhi: Family of 50-year-old Dadri man, who was lynched earlier this week over beer rumour, was saved by a neighbouring Hindu family.
The Hindu family said that lynched Mohammed Ikhlaq's family members asked them to give shelter in their home after the incident.
"They came to us and said that they are dreaded very much. They were looking for a safe place. There is brotherhood between the two communities. We don't know who did this," Shanti Devi, Ikhlaq's Hindu neighbour said.
The deceased man's son, Jaan Mohammad Saifi, said that the unity between the two communities in his village is still intact and normalcy will return soon.
"The bonding between two communities and brotherhood remains the same. They invite us on ever occasion and they also participate in all events of Muslim community. Who did this, how this was done.. we really don't know. We are unable to understand how this happened," Saifi said.
Locals also said that even at the peak of tensions between Hindu and Muslims, this village remained peace and calm.
Akhlaq was beaten to death and his 22-year-old son was seriously injured for allegedly eating and storing beef. The incident had taken place allegedly after an announcement about the same was made at a local temple.
Beef is banned in many states of India because cow is considered a sacred animal in this country.