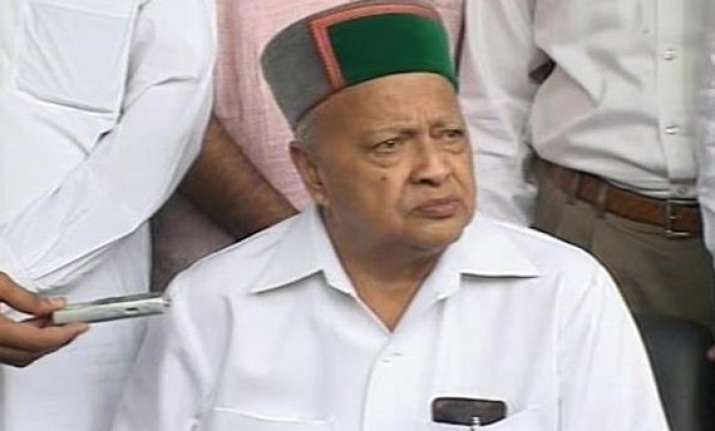 Shimla: The Congress-led Virbhadra Singh government in Himachal Pradesh is trying to bowl out its archrival BJP with a googly ahead of the Lok Sabha elections.
Political observers say the government's decision to speed up the probe against BJP MP Anurag Thakur-administered Himachal Pradesh Cricket Association (HPCA) and his father Prem Kumar Dhumal, two-time chief minister, is just a shrewd move to push the opposition onto a slippery wicket.
The decision also provides some succour to the government from certain embarrassment during the polls in view of the ongoing legal cases relating to allegations of corruption against Virbhadra Singh, a political observer said.
The state vigilance and anti-corruption bureau last week sought thenod to prosecute BJP leaders - Leader of Opposition Dhumal and his son Thakur, the MP from Hamirpur who is re-contesting - and officials for alleged wrong-doing in allotting land to the HPCA for constructing a players' residential complex near the picturesque stadium in Dharamsala.
It Wednesday got sanction to initiate proceedings against Dhumal but sanction to prosecute Thakur, the joint secretary in the Board of Control for Cricket in India (BCCI), is yet to be sought, said an official, who didn't wish to be identified.