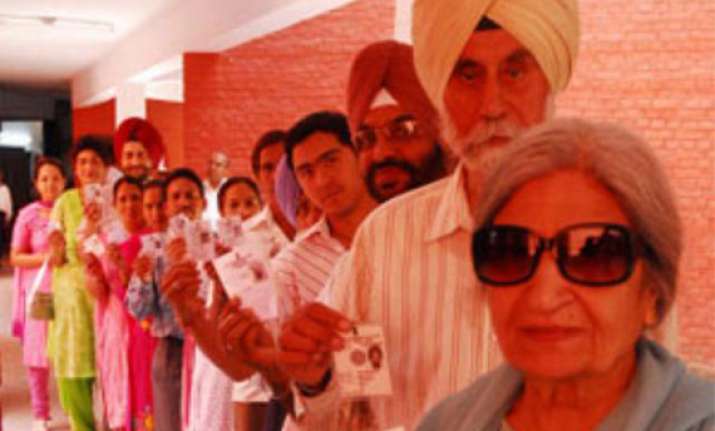 Chandigarh: Not just prasad, you also get advice to vote when you visit various temples here now. Priests at various temples across Chandigarh are urging people to vote on election day.
The auspicious period of `Navratras' in the Hindu religious calendar is ensuring greater number of people flocking to temples.
From temples to sweets shops to other shops - everyone seems to be doing their bit to urge Chandigarh's over 600,000 voters to exercise their franchise April 10 when election to the lone Lok Sabha seat from this union territory takes place.
In the Sector 24 temple, the general notice put up on the notice board by the temple management too urges the devotees to cast their vote.
In the Sector 46 temple, a pamphlet is being distributed along with the `prasad', asking people to treat their vote not as a right but as a duty.