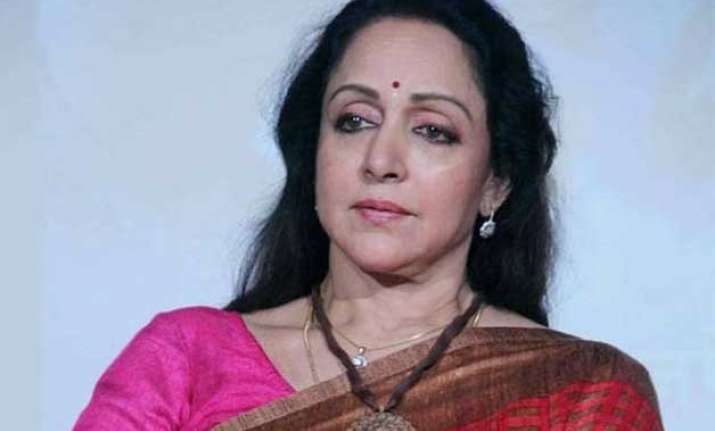 Mumbai: In the eye of a controversy over the allotment of a prime 2,000 square-metre plot in Mumbai's Andheri area for just Rs 70,000, former Bollywood actress and BJP MP from Mathura Hema Malini today came out defending the allotment, saying all due process was followed by the government. 
The actress MP also flayed allegations of land-grab levelled against him. "I'm not grabbing some land. I have struggled for 20 years.  It is my right to have this land. I don't even know how much I have to pay. I'll pay according to law," she said.
The BJP lawmaker has plans to set up a dance academy in Oshiwara in Andheri which she claims will be a pride for the region where children will be taught classical dance for free. 
The actress landed into trouble after an RTI reply revealed that the land was being allotted to Hema Malini for Rs 70,000, the value of which has been pegged over Rs 40 crore. According to the documents obtained under the Right to Information Act by activist Anil Galgali, Rs. 70,000 happened to be the plot's market value in 1976.
Opposing this allotment of land to the Mathura lawmaker, Galgali said, "Not only that, this is the second time Hema Malini has been allotted a prime plot in the Mumbai suburbs. Earlier, in 1997, the (then) Shiv Sena-BJP government had given her a plot of land, but she could not develop it due to CRZ (Coastal Regulation Zone) issues."
However, Malini contradicted these allegations saying that she isn't even aware of the amount that she has to pay. "The land has not been given to me yet. I will pay everything according to the rules of the government. I don't even know how much I have to pay. When I will get the land in my hand, then I will give," she told reporters.
"Institute is for the society for the children and not for my personal use. The place is going to be the pride of the area. I have to now get everything organised," she added.