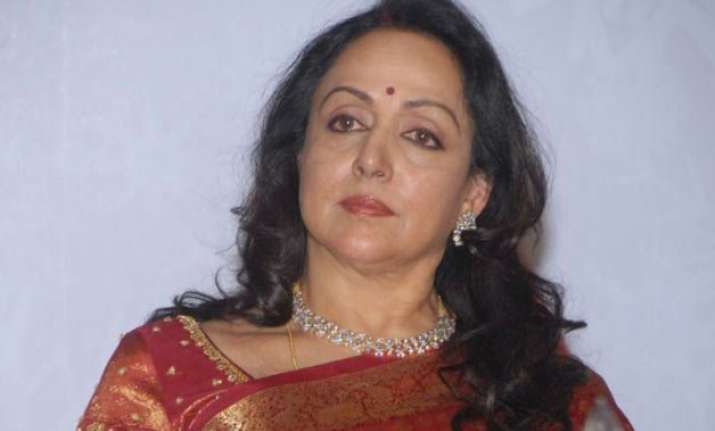 New Delhi: Speaking first time since the unfortunate accident in which a 5-year-old died, actress-turned politician Hema Malini on Tuesday blamed the father of the deceased girl for the mishap.
In a series of tweets last night, she tweeted, "My heart goes out to the child who unnecessarily lost her life and the family members who have been injured in the accident. How I wish the girl's father had followed the traffic rules - thn this accident could have been averted & the lil one's life safe!"
The father of the girl, who was driving the Maruti Alto when it collided with BJP MP's Mercedes Benz, blamed Hema's driver for accident and accused him of overspeeding.
An FIR was lodged against driver Mahesh Thakur and he was arrested on charges of overspeeding and causing death by negligence. The accident took place in Dausa, 60 km from Rajasthan capital Jaipur.
Hema Malini, an MP from Uttar Pradesh's Mathura, was immediately rushed to a private hospital whereas the girl was taken to a nearby government hospital and was declared dead. Her parents and brother were injured in the accident.
Hitting out at the media, Hema said, "As for the sensation-hungry media & a few members of the public who had a field day maligning me even when I was helpless &in deep trauma who actually & unbelievably stooped to the lowest levels of human decency, I can only say "Shame on u" &"God Bless"!"
She also thanked her supporters and well wishers on her Twitter account. "I'm touched & overwhelmed by the many msgs & calls frm well wishers in India & frm the world over. I thank each one of u frm the bottom of my heart for ur genuine concern & prayers which have helped in my recovery frm the nightmare & trauma I've undergone. Love u all," she said in a series of tweets.