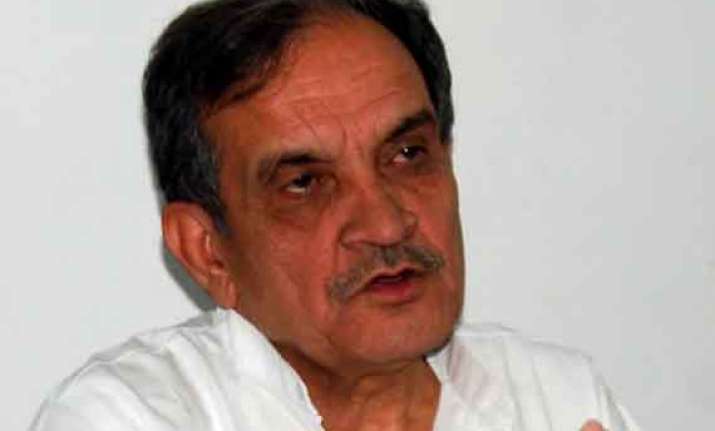 New Delhi: Senior Congress leader Chaudhary  Birender Singh of Haryana today joined BJP in the presence of party president Amit Shah but the formal announcement to this effect will be made on August 18 in the Kaithal rally of the BJP. BJP president Amit Shah is also expected to attend this rally.
Birender Singh today met his supporters in Jind and discussed his future course of action. According to reports, a large number of his supporters today advised Birender Singh  to join BJP and Singh responded by saying that he will positively consider it.
Singh broke down in the meeting when he was sharing his views on the circumstances under which he was being forced to quit Congress, a party with which he has been associated for last 42 years.
Birender Singh, a Rajya Sabha MP from Haryana, is a known baiter of Haryana Chief Minister B S Hooda and he had openly revolted against the leadership of  Hooda. He had, in fact, refused to contest upcoming assembly elections under the leadership of Hooda.
Birender Singh had a close- door meeting with BJP president Amit Shah on Tuesday and this meeting has sparked off the speculations of his joining the BJP.
The move of Birender Singh is significant for the BJP in the sense that Haryana will be going to polls by end of this year and his induction will boost the prospects of the party.