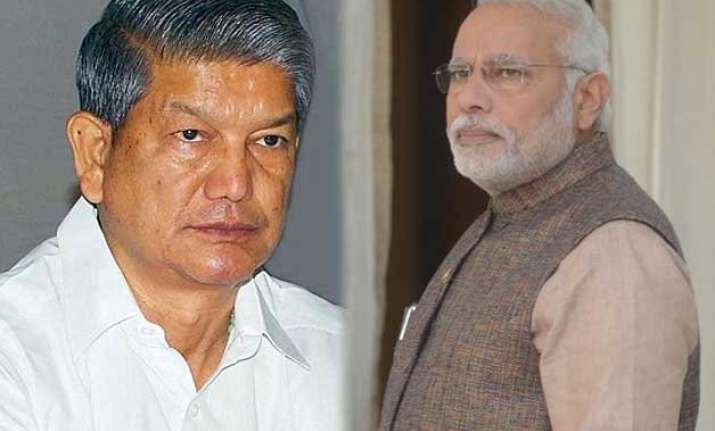 Dehradun: Uttarakhand Chief Minister Harish Rawat today said he would invite Prime Minister Narendra Modi to take part in the Char Dham Yatra.  Rawat said they would also request the prime minister to reopen the traditional route for the Mansarovar yatra.  
He also said the president had been earlier invited for the pilgrimage but the programme was cancelled later. The President is now scheduled to visit the state on May 18.  
Upon his return to the state capital after accompanying Congress vice-president Rahul Gandhi to Kedarnath temple, the Chief Minster thanked Gandhi for embarking on the trek.  "Rahul's reverence towards Lord Shiva helped him to traverse the distance between Gaurikund and Keranath very quickly," Chief Minister said.
Informing that more than 2,200 pilgrims have visited Kedarnath shrine so far, the Chief Minister said, he plans to make the pilgrimage a round the year event.  He said that within next two years, the government plans to make the road to Kedarpuri base-camp accessible to small vehicles.
Gandhi along with Rawat and other Congress leaders had yesterday embarked on the 10 km long trek to Lincholi where they stopped for the night. They then underook a 6 km trek to reach Kedarnath this morning.
The doors of the shrine were opened to the devotees amid elaborate rituals early this morning.  The doors of Gangotri and Yamunotri shrine were thrown open to pilgrims on Tuesday, the auspicious occasion of Akshaya Tritiya; while Badrinath temple, the other shrine of the annual Char Dham Yatra would open on April 26.