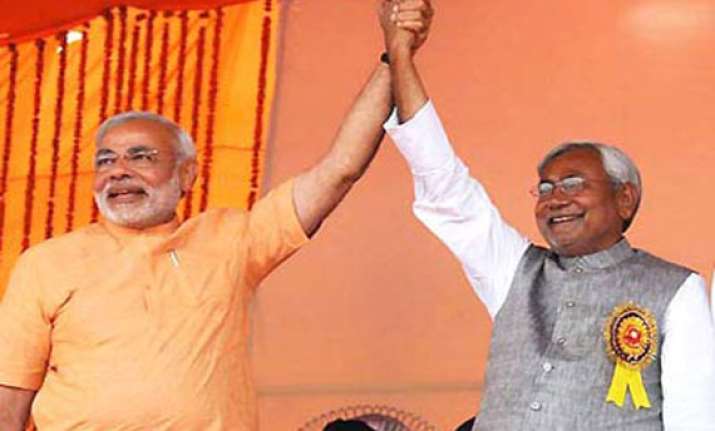 Mumbai: Terming Nitish Kumar's resignation as the Chief Minister of Bihar after the party's poll debacle, as mere 'nautanki'(drama), Shiv Sena today said that had he been with the NDA, his party would not have faced such a humiliation.
The party also said that Maharashtra Chief Minister Prithviraj Chavan should also should step down owning the moral responsibility of Congress' defeat in the state.
 "In the recent Lok Sabha polls, the Janata Dal (United) was decimated in Bihar.
Owning the moral responsibility of the party's defeat, Nitish Kumar gave his resignation as the Chief Minister.
The 'Modi tornado' swept across Bihar so strongly that not only JD(U), but Lalu Prasad Yadav's RJD and Congress were reduced to ashes," the Sena said in its mouthpiece 'Saamana'.
"After Narendra Modi was declared BJP's Prime Ministerial candidate, Nitish Kumar severed ties with the NDA, fearing that the Muslims and Dalits in Bihar would stop supporting the party.