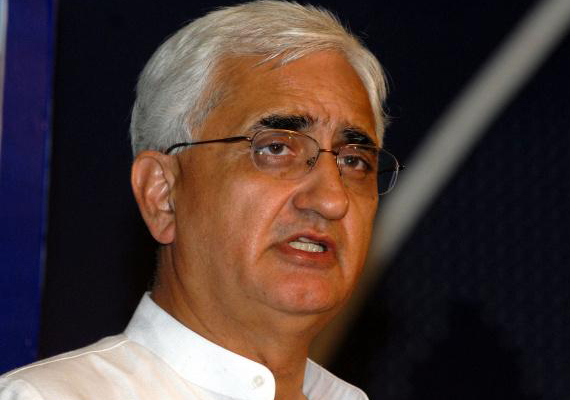 New Delhi, Aug 29:  Welcoming the verdict in the 2002 Naroda Patiya riots case in Gujarat, Law Minister Salman Khurshid today said the judgement enhances faith of the people in the legal system.
"For all of us, it is a matter of comfort that faith in the legal system gets enhanced and strengthened. Every time this kind of inhuman act is made accountable, people who are responsible should feel a sense of reprimand," he told reporters here.
He said though there are a number of cases pending in the courts, they are disposed off in a good time.  "Those who wait for justice want to hear that the scales of justice have finally shown that rule of law prevails in the country," Khurshid said.
He refused to make any direct comment with regard to Gujarat Chief Minister Narendra Modi and said, "The kind of arguments that have been put forth to defend the indefensible positions, both morally and politically, I think for that a very clear verdict has come."
A special court in Gujarat today convicted 32 people including BJP MLA and former minister in the Narendra Modi government Maya Kodnani and a Bajrang Dal leader in the Naroda Patiya riots case in which 97 people belonging to the minority community were killed.
Reacting to the court order, Congress General Secretary Digvijay Singh said, "It has been proved now that BJP's minister and officials were involved in the Gujarat riots."
"Everything that happened was