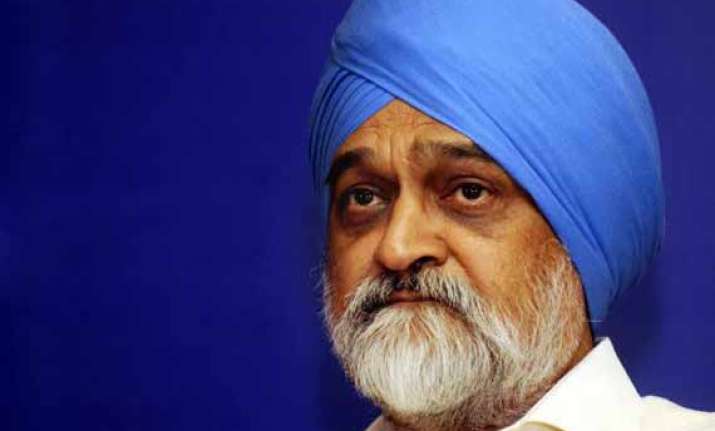 New York: The Deputy Chairman of the Planning Commission, Montek Singh Ahluwalia, has said the term 'Gujarat model' had become "political currency" in the ongoing election campaign but that he was not sure of its meaning.
"The term 'Gujarat model' has become a political currency in the election campaign, but I am not sure exactly what it means," he said.
Ahulwalia was replying to questions about whether he felt the 'Gujarat model' is a good one for the rest of India at an India business conference at the Columbia Business School here.
Appearing on a video link last Friday, he told faculty, students and entrepreneurs that people describe the Gujarat model of development as one having the highest growth rate and attracting foreign capital.
"I am not aware of a single chief minister, who says his model does not depend on foreign capital. If you go to Haryana, Andhra Pradesh, Tamil Nadu, Bihar and Punjab they are all keen to attract the foreign capital," he said.