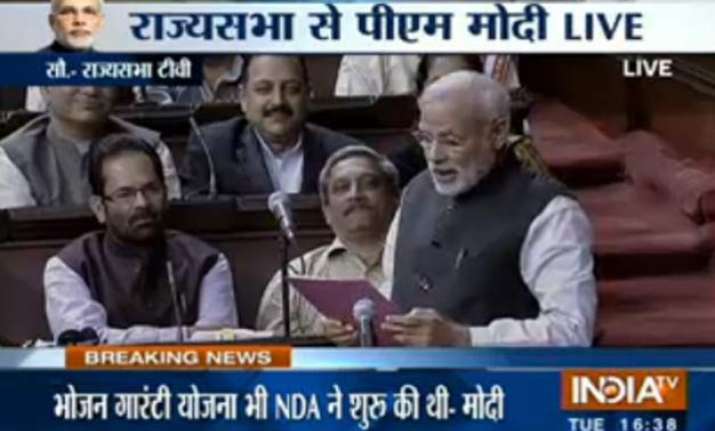 New Delhi: Prime Minister Narendra Modi today rejected allegations that his government was working for the benefit of corporates only.
Replying to Motion of Thanks on the  President's Address in Rajya Sabha, PM Modi asked, "When we build toilets in schools, is this for corporates? Are the soil health cards for corporates?"
"This Swachhata Abhiyaan,is this for corporates? Can we not provide basic cleanliness facilities to people? Is Jan Dhan about corporates?" Modi further asked the opposition.
Prime Minister Modi also accused the previous UPA govt of following policies of Vajpayee government with new nomenclatures.
"Congress followed NDA policies,only renamed policies formulated during Vajpayeeji's tenure," said Modi.
Modi also reminded the Congress leaders that he has always acknowledged the contribution of governments led by opposition leaders to the development of the country.
"I had said it from the Red Fort- every Government, every PM, every State Government has contributed to India's progress," Modi said.