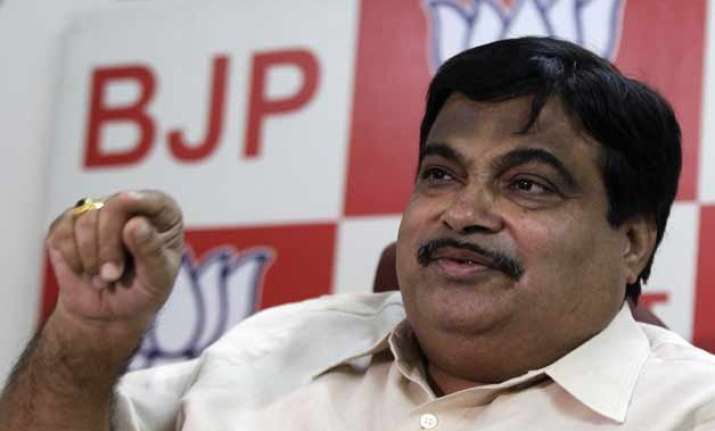 Mumbai: Notwithstanding the stiff opposition to the land bill, Union Minister Nitin Gadkari today said the Narendra Modi government was not on the "back foot" on the issue but conceded there may have been a delay in propagating the "truth".
Gadkari also said he was prepared to speak to ally Shiv Sena, NCP and activist Anna Hazare, all of whom have reservations over the legislation, to convince them that it is not anti-farmer.
"We will have to work with more speed to ensure the truth about the land bill reaches people. Maybe, there has been a little delay (in doing that)," Gadkari told reporters.  He, however, said, "We are not on back foot. We are on front foot. We are those who hit fours and sixes."
"Be it Sena, NCP or Anna Hazare, I am ready to speak to anyone to explain the fact that the bill is not anti-farmer," Gadkari said.
Under the land acquisition law brought by Congress-led UPA government, it was proposed that farmers will get a compensation four times the market value of the land, but then Congress-ruled states like Haryana and Maharashtra gave only half the amount, he said.
"All BJP-ruled states are giving compensation four times the value of the land," he added.
Terming as hypocrisy, Congress' opposition to doing away with the clause for consent of 80 per cent of affected landowners for acquiring their land, Gadkari said Prithviraj Chavan had supported removal of the clause when he was the Maharashtra chief minister.
Reading out a letter written by Chavan to the then Union Rural Development Minister Jairam Ramesh, Gadkari said, "Chavan justified removal of the consent clause for land acquired for industrial use and urbanisation."