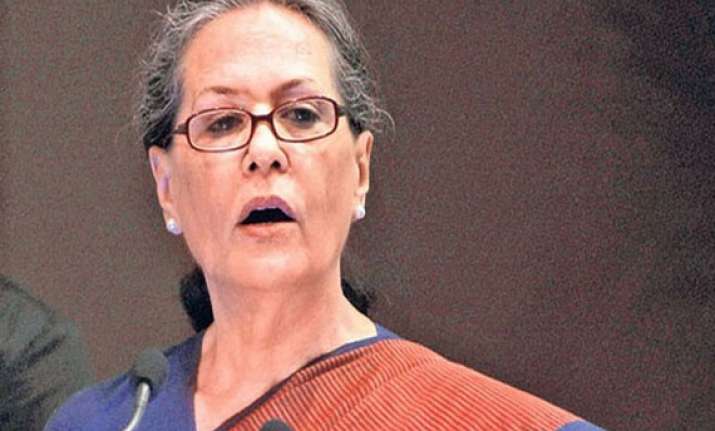 New Delhi: Congress chief Sonia Gandhi Saturday night said the government and her party will do everything possible to stand up to any eventuality and every emergent situation in the wake of cyclone Phailin in Odisha and Andhra Pradesh.
Gandhi has been in constant touch with Union Home Minister Sushil Kumar Shinde, taking regular stock of the ground situation in the two states.
Gandhi, who has been continously monitoring the developments, said her prayers and that of the entire Congress party are with the people of Odisha and Andhra Pradesh "in this hour of great natural calamity".