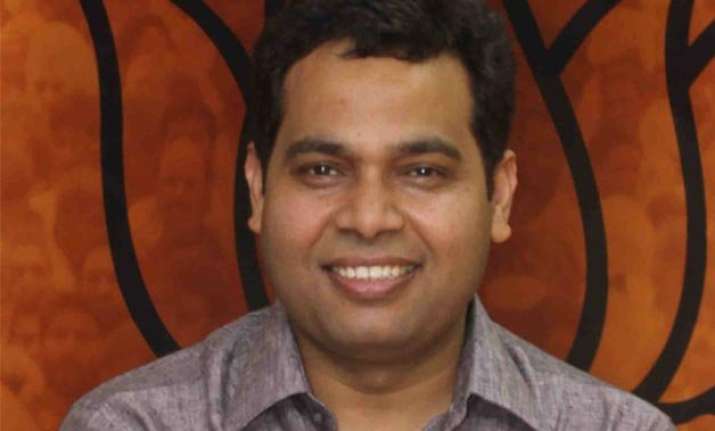 New Delhi: Emphasising that a society can develop only if it offers equal opportunity of work and education to its women, BJP today said that the Narendra Modi led government has taken several steps in this direction.
"Under the leadership of Prime Minister Narendra Modi, the NDA government is committed to empower women and provide them equal opportunities of education and employment," BJP National Secretary, Shrikant Sharma said.
Prime Minister Modi has reflected this very commitment in his message on the occasion of International Women's Day, where he has saluted the indomitable courage and stellar achievements of women, Sharma said.
"Actually, it is only through women's empowerment that an empowered India can be built. Any society can only progress if it respects its women and offers equal opportunity of education and employment...The NDA government has taken several steps through which the safety and education of women are ensured right from their birth," Sharma said in his statement.
The BJP leader said that the most important among steps taken by the government is the 'Beti Bachao, Beti Padhao' campaign which Prime Minister had launched from Panipat in Haryana on January 22, this year to address the issue of skewed sex ratio in the country.
He added that the Modi government has also started 'Sukanya Smriddhi Yojana' for education and marriage of girls under which children can open Bank accounts where they will be provided an interest of 9.1 percent besides tax-benefits.
He also mentioned the Pradhan Mantri Vidya Lakshmi Yojana which facilitates higher education for girls in foreign countries.
"In the recent Union Budget, several social security schemes like Pradhan Mantri Suraksha Bima Yojana, Atal Pension Yojana have been announced which will provide comprehensive benefits to women. A sum of Rs 1000 crore has been allocated to Nirbhaya fund," Sharma said.
While to ensure pucca houses for women in rural areas, an amount of Rs 10,025 crore has been sanctioned under the Indira Awas Yojana.
The government is also launching a mobile helpline (181) for women, he added.
The statement also said that it was a matter of pride that in the Republic Day parade this year, the contingents of three wings of the Defence forces were led by women officers. The presentation of 'Guard of Honour' to US President Barack Obama was also led by a woman officer, it said.