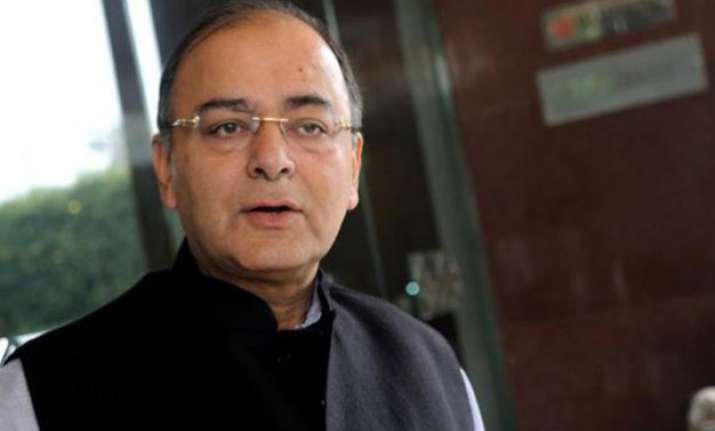 Kolkata: The industry in West Bengal will be given incentives as the central government hopes to usher in growth in the eastern states, Finance Minister Arun Jaitley said on Sunday.
"The east needs to grow... The potential for the Indian GDP's growth lies in the east... Upcoming investments in (West Bengal) will be incentivised," he said at the inauguration of Bandhan Bank, east India's first private bank.
Jaitley said while northeast India boasts of oil and petroleum reserves to fuel growth, West Bengal and Odisha have rich mineral reserves to drive their economies.
The minister said he was optimistic about the return of the spirit of entrepreneurship in West Bengal.
Calling for more economic activity in eastern states, Finance Minister Arun Jaitley today said political differences between the BJP and the Trinamool Congress will not come in way of development of West Bengal as he lamented "obsolete policies" of past.
"... The party to which I belong (BJP) and the party which rules West Bengal (TMC) are strongly opposed to each other and that probably will continue.
"But in terms of development of this country and the state, the political differences between the two will not matter and we will fully cooperate in the development and growth of the state of West Bengal," he said at the inauguration of Bandhan Bank here.
Jaitley said it was "a break from some of the obsolete policies of the past and the realisation of the potential of this area which is of extreme importance."
The Centre and the state are cooperating towards a greater enhanced growth rates that will eventually bring prosperity in the state, he said.
He said the change in developmental politics and developmental environment will be created by institutions like Bandhan Bank.
Jaitley was in the town for the launch of city-based Bandhan Financial Services' full-fledged commercial banking operations.
"In fact Prime Minister Narendra Modi has repeatedly declared that for further growth of India, the growth of eastern states is important," he said.
West Bengal, which has created huge number of scientists, economists, academicians, authors and writers, is now creating the Bangla entrepreneur and "this is a great beginning," he said.
"I think this beginning is also important in terms of the return of entrepreneurship to the state of West Bengal, which was otherwise fleeing from the state. If this were to happen, I am sure the state would be on a great path to progress," he said.