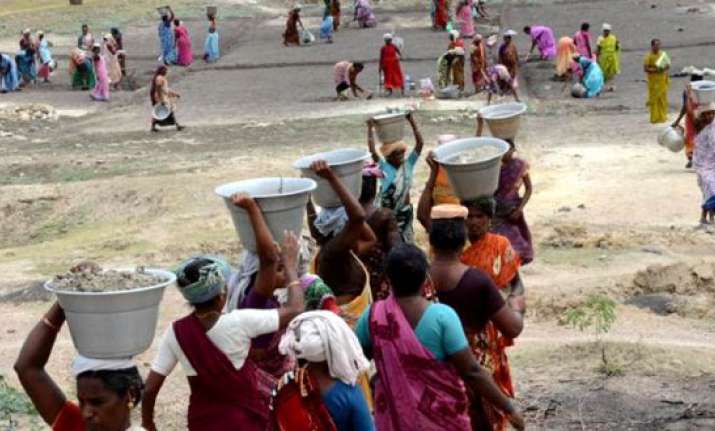 New Delhi: Despite objections from various quarters, the government is determined to go ahead with its plan to undertake a "thorough review" of UPA regime's flagship programme MNREGA, arguing that it has been "allowed to be exploited for pure partisan purposes."
The Rural Development Ministry yesterday came out with reasons for its plans to reform the scheme and suggested that it could be linked with skill development programme, a pet project of Prime Minister Narendra Modi.
Contending that the scheme has earned "quite a bad name", a note issued by the Ministry said that under it there was "lack of genuinely demand-driven implementation mechanism (and) non-transparent functional structure".
It also noted that there was "absolute lack of collectively thought-out development projects leading to complete delink between requirements of the village and the activities carried out under the scheme".
Quoting various studies and excerpts of CAG reports on MNREGA, the Ministry said, "what is urgently required is a thorough 'review' of the scheme by independent organisations and individuals, essentially from those who so far have never been involved with MORD (Ministry of Rural Development) schemes."
Emphasising the necessity to convert the scheme into "a popular movement aimed at zero-unemployment in villages", the note said "Unless an extremely likely network of interests is not broken, real picture will not emerge."
The government's assertion came against the backdrop of objections by Left parties, former Rural Development Minister Jairam Ramesh and some leading economists to any "dilution" of the MNREGA programme which came into force through an act of Parliament in 2005.