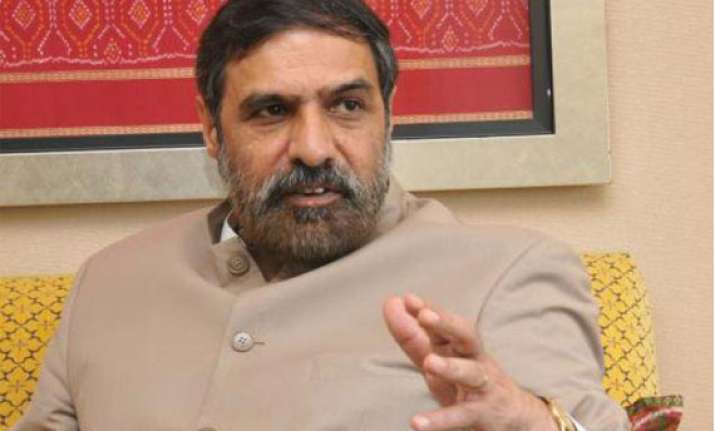 New Delhi, Dec 19: Concerned about India's exports contraction and trade account deficit, the government is firmly committed to the reforms agenda, Commerce Minister Anand Sharma said Tuesday.
"There are reasons for concerns (on trade account deficit). That is why the government has very firmly reaffirmed its commitment to the reforms agenda," Sharma told mediapersons on the sidelines of the 2nd India-Asean Business Fair and Business Conclave here.
Saying it was the seventh month running that exports had contracted, Sharma said: "We have to do everything which is within our reach to push our exports and to keep the trade account deficit within the manageable limits."
Sharma said the government was concerned about contraction of demand in major markets globally, which had brought down India's exports and was directly affecting the country's industrial productivity.
Sharma said the government has done what is required in the way of policy reforms to encourage investments in the economy, "and we will do more in the right direction what we feel is necessary".