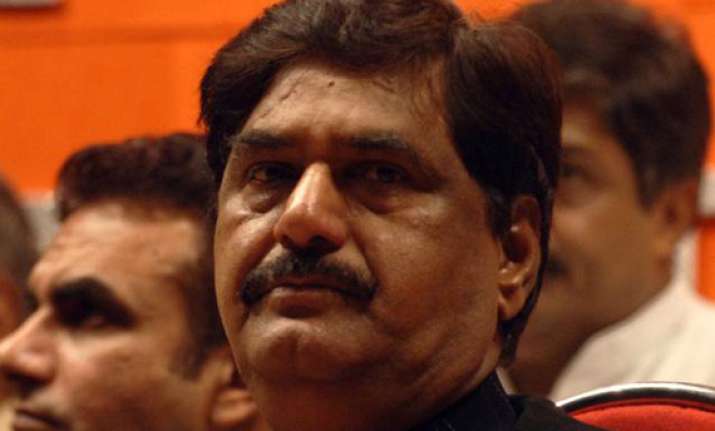 Mumbai, Jun 28: Senior BJP leader Gopinath Munde has kicked off a controversy by admitting that Rs. eight crores were spent during his 2009 Lok Sabha election campaign, an amount much higher than the permissible limit of Rs. 40 lakhs. He also openly dared the Election Commission to act against him for his remark.
"I spent Rs. 29,000 when I contested my first Assembly poll in 1980. But had to spend Rs. eight crore for my last (2009 Lok Sabha) election," Munde, BJP's deputy leader in the Lok Sabha, said at a book release function yesterday in the presence of Gujarat Chief Minister Narendra Modi and former BJP chief Nitin Gadkari.
"I hope no Election Commission official is present among the audience. Even if an Election Commission authority is present six more months are to go for the Lok Sabha polls. Even if a case is filed, so be it," he said.
Mr Munde said only state funding could check use of black money in the election process. He also asked Mr Modi, BJP's newly appointed election campaign committee chief, to retrieve black money stashed away in banks abroad if he became the Prime Minister. "Then he need not levy Income Tax on the people for the next five years," he said.
Reacting to the BJP leader's remarks, Maharashtra Home Minister RR Patil demanded that the poll panel take note of it and decide whether such candidates should be allowed to contest in future.
"The Election Commission should take the statement seriously. The poll panel should also decide on whether to allow such candidates to contest elections again," the NCP leader said.
The Union Law Ministry had in February 2011 raised the maximum limit on expenses that can be incurred by a candidate contesting Lok Sabha poll from Rs. 25 lakh to Rs. 40 lakh.
Mr Munde's admitted expenditure on his poll campaign is many times more than the permissible limit.