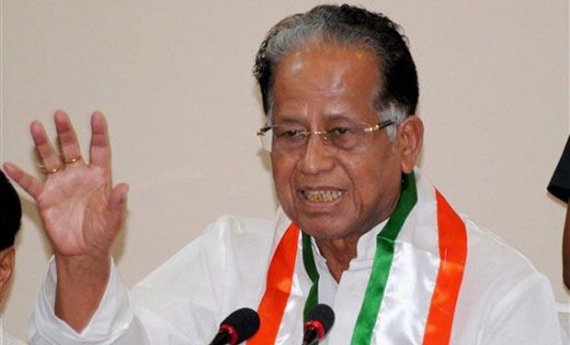 Guwahati: Assam Chief Minister Tarun Gogoi today criticised the NDA government for trying to "ignore" the contribution of former Prime Minister Indira Gandhi on her death anniversary.  In a series of posts on microblogging site Twitter, Gogoi accused the Narendra Modi government of "narrow-mindedness" and "partisan behaviour".
"The attempt by the NDA Government to ignore the supreme sacrifice of former PM Indira Gandhi towards the nation is most unfortunate... By not observing the Rashtriya Sankalpa Divas, the NDA Government exposes itself to narrow-mindedness and partisan politics," he tweeted.
In another tweet, Gogoi said, "Millions of grateful Indians will never forget her contributions to the nation and her greatest sacrifice for the sake of unity & integrity." He said Gandhi would remain alive in the hearts and minds of the people forever.
Prime Minister Narendra Modi today dedicated the birth anniversary of Sardar Vallabhbhai Patel as National Unity Day.
The Central government had recently decided that it would be involved in commemoration of birth and death anniversaries of Mahatma Gandhi and Sardar Patel, while leaving it to trusts and societies to mark the memory of other leaders.
Projected as an event to accord Sardar Patel his place in history, the Centre said it was not an attempt to belittle the contribution of any other leader.