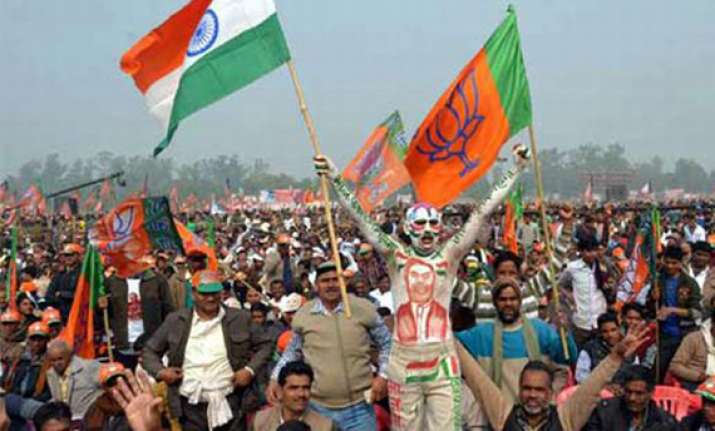 Varanasi: BJP star Narendra Modi is being deified by his supporters in this ancient Hindu city -- with a couplet, which was eventually withdrawn, likening him to Lord Shiva and another modified couplet chanted in praise of Goddess Durga.
Even as the campaigning for the Lok Sabha constituency is yet to gather momentum, supporters of Bharatiya Janata Party's prime ministerial candidate Narendra Modi are deifying and projecting him as the "sole saviour of Hindus".
Beginning with modified version of the popular "Har Har Mahadev" slogan by which both Hindus and Muslims greet each other in Varanasi, Modi's supporters floated the slogan "Har Har Modi, Ghar Ghar Modi".
However, this attempt to equate Modi with Mahadev was resented by some Hindu priests and the Shankaracharya of Dwarka, Swami Swaroopanand Saraswati, even complained to RSS chief Mohan Bhagwat.
Modi supporters promptly stopped using the slogan.