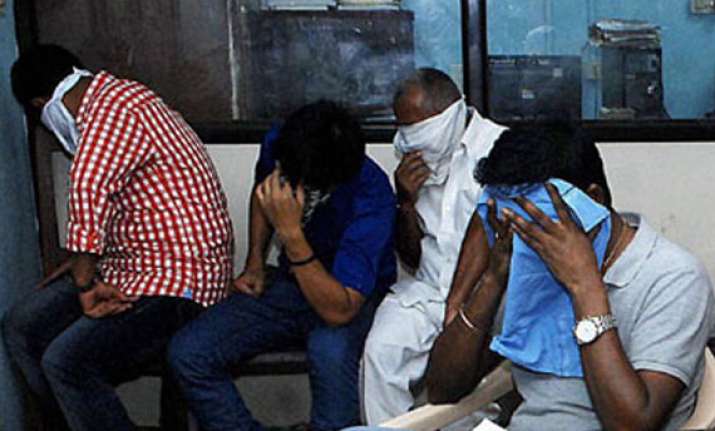 Panjim: Samajwadi Party legislator Mahendra Singh was arrested early on Tuesday by the Goa police following a raid at a Panjim dance bar.
Police said Singh, a four-time MLA from Sitapur constituency in Uttar Pradesh, has been booked under the Anti-Prostitution Act.
Six girls belonging to Punjab, Delhi, Maharashtra, Uttar Pradesh and Chhattisgarh were also rescued during the raid in the heart of Panaji city.
Two others from Uttar Pradesh, Ajay Prakash Singh and Dharmendra Prasad, were also arrested during the raid along with two other people from Nepal and the local who was running the dance bar.
Singh is the son-in-law of senior Samajwadi Party leader Bhagwati Singh, who is considered close to party chief Mulayam Singh Yadav.
Singh is a builder with real estate interests in Lucknow and Ghaziabad.
Cops said they have already informed the Uttar Pradesh Assembly speaker about Singh's arrest as required by law.