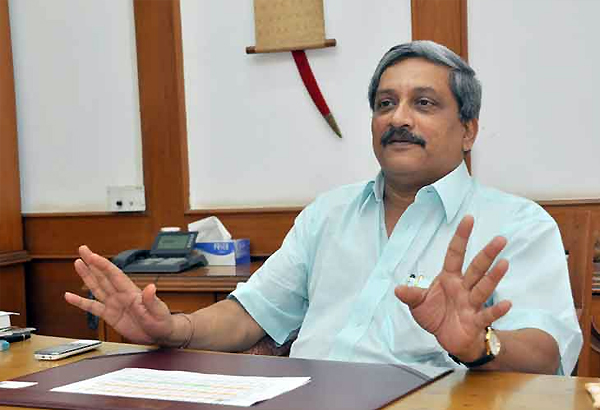 Panaji, Feb 10: BJP leader Manohar Parrikar  has said he would not campaign for Dinar Tarcar, who had been indicted by state's Public Accounts Committee for illegal mining.

"We cannot dictate to our alliance partners whom to give ticket. As far as I am concerned, I will not campaign for him," Parrikar told reporters on Thursday.

Tarcar has been fielded by Maharashtrawadi Gomantak Party (MGP), an ally of BJP, from St Cruz constituency for March 3 assembly polls.

The Public Accounts Committee's report on mining had indicted Tarcar. Parrikar had headed the PAC.

"He (Tarcar) is not our candidate, therefore I can't defend him," Parrikar said, responding to a volley of questions on the issue.

"If voted to power, our government will present an action taken report on the PAC report. After that whoever is indicted in it will have to face the action as per the law," the leader of opposition said.

PAC report and subsequent investigation by Mines and Geology Department had forced the closure of two mines run by Tarcar.