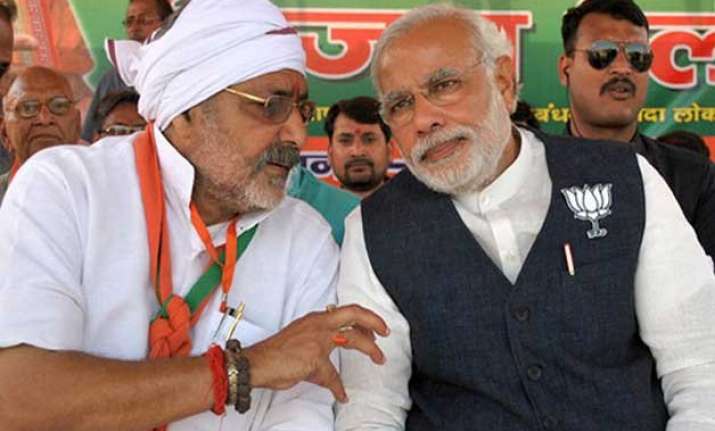 New Delhi: Union Minister Giriraj Singh today denied reports suggesting that that he met Prime Minister Narendra Modi over his controversial remark against Congress president Sonia Gandhi. 
He also rubbished the reports claiming that he broke down after Modi scolded him.
"I had no meeting with the PM and who said I cried? Who saw?" he told reporters outside the Parliament.
Reports earlier suggested that Modi had met Giriraj Singh inside the Parliament and scolded him for his racist remark against Congress chief.
Giriraj reportedly broke down after PM Modi's reprimand, TV channels reported on Tuesday. 
Giriraj had yesterday expressed regret in the Lok Sabha for his racist remarks against Sonia. "I never meant to offend anyone. But if my comments hurt anyone's sentiments, I regret it," he said when Speaker Sumitra Mahajan asked him to respond after the House saw loud protests by Opposition members.
Last month, Giriraj was heard saying "Had Rajiv Gandhi married a Nigerian woman and if she was not a white-skinned woman, would the Congress have then accepted her (Sonia's) leadership."