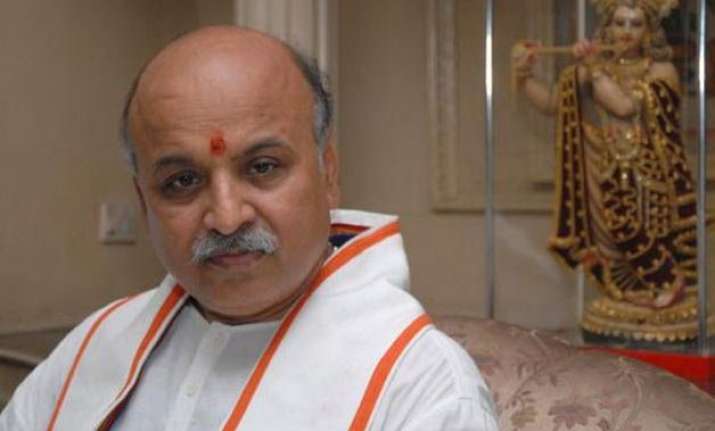 Cuttack: Notwithstanding Prime Minister Narendra Modi's recent warnings that his government would not allow any religious group to incite hatred against other, VHP international working president Praveen Togadia today defended 'ghar wapsi' (home coming) arguing that the same is legitimate and constitutional.
Speaking at a public meeting here as part of VHP's year-long golden jubilee celebrations, Togadia said, "Since the Supreme Court has observed that Hinduism is not a religion but a way of life, 'ghar wapsi' cannot be termed as unconstitutional."
Narrating instances as to how Hindus are discriminated against in the country, the VHP leader called for a change of the Constitution and make India a 'Hindu Rashtra' to uphold the dignity of the community.
He said the VHP over the years has worked towards providing security, prosperity and dignity to all Hindus across the globe.
To achieve security, prosperity and dignity of Hindus, Togadia prescribed a six-point blueprint for each and spoke against 'love jihad', illegal immigration of Bangladeshis and conversions.