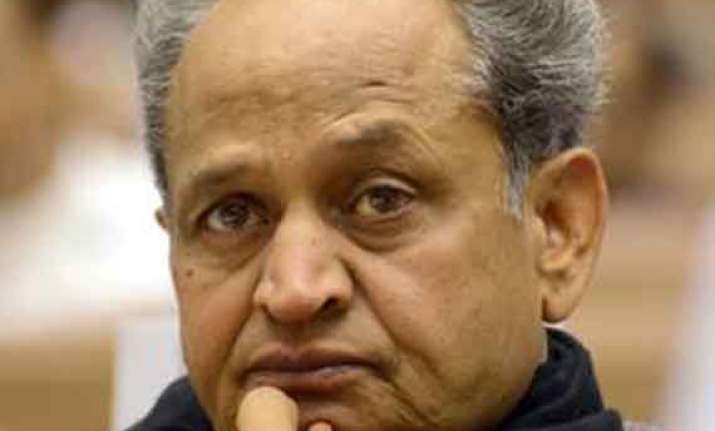 Jaipur: Rajasthan Chief Minister Ashok Gehlot today won Sardarpura seat by defeating his nearest rival Shambhusingh Khetasar of the BJP. 
Gehlot won the seat by a margin of 18,478 votes.  Out of 103 seats, of which results have been declared, Congress could bag only 10 seats.
Shakuntala Rawat, Girraj Singh, Mewaram Jain, Narayan Singh, Ashok, Govind Singh, Rameshwar Lal Dudi, Pradyuman Singh and Bhanwar Lal are the other candidates of Congress who have won elections.
Rajasthan Health Minister Aimaduddin Ahmad Khan lost Tijara seat in Alwar district and stood at third position.
The seat was won by BJP's Maman Singh who defeated his nearest rival of BSP's Fazal Hussain with a margin of 37,994.
Tourism minister Bina Kak was defeated by BJP candidate Madan Rathore on Sumerpur constituency in Pali district by a margin of 42,643 votes.
Vidhansabha Speaker Deependra Singh lost Srimadhopur constituency in Sikar district to BJP candidate Jhabar Singh Kharra with a margin of 7,902 votes.
BJP's Bhairaram Chaudhary won Osian constituency in Jodhpur and defeated nearest rival Leela Maderna, wife of Mahipal Maderna, former minister who is jail in Bhanwari Devi abduction and murder case, with a margin of 15396 votes.