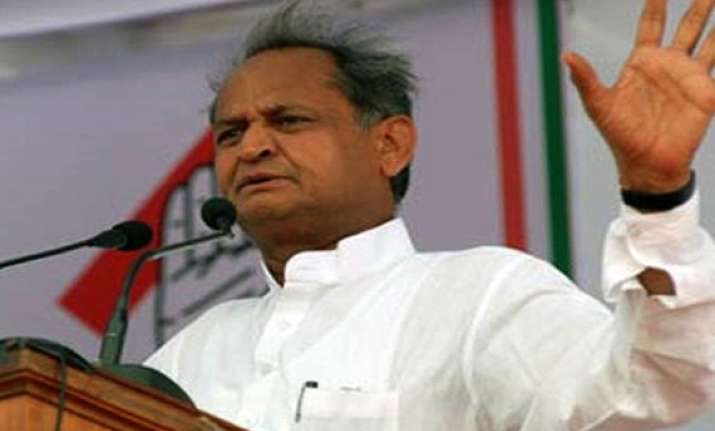 Jaipur: Lashing out at Vasundhara Raje regime, former chief minister Ashok Gehlot today alleged that the Rajasthan government has failed on all fronts and betrayed people over the last one year instead of providing desired governance in the state.
Gehlot also alleged that law and order situation in the state has deteriorated and crimes like rape have risen in the rule of a woman chief minister.
"BJP came to power by misleading people but it has failed on all fronts. In the last one year, the government wasted time in the name of review or kept visiting divisions and people got no relief from any of these exercises," Gehlot said.
He said the government visited Bharatpur, Bikaner and Udaipur division and 3 lakh applications related with grievances of people were received during the tours but people got nothing.
"The government should tell people that how many applications were received during the tours of divisions were disposed," he said in a statement.
Under a special campaign named 'Sarkar Apke Dwar' (government at your doorstep) the chief minister, ministers and senior officials had visited districts under these three divisions to redress people's grievances on the spot.
He also demanded from the government to start the work on oil refinery in Barmer and second phase of the Jaipur metro rail.
Gehlot alleged that the BJP government politicised the issue of oil refinery, which was started by his government, and that of Jaipur metro.
Raje government in budget this year had announced to renegotiate the oil refinery project with the state run HPCL.
The Congress leader also alleged that the present government discontinued various social welfare schemes like free medicines and pension started by his government.
Gehlot further accused that political interference in police investigation has also increased to such a level that police can not conduct a free and fair investigation in cases.