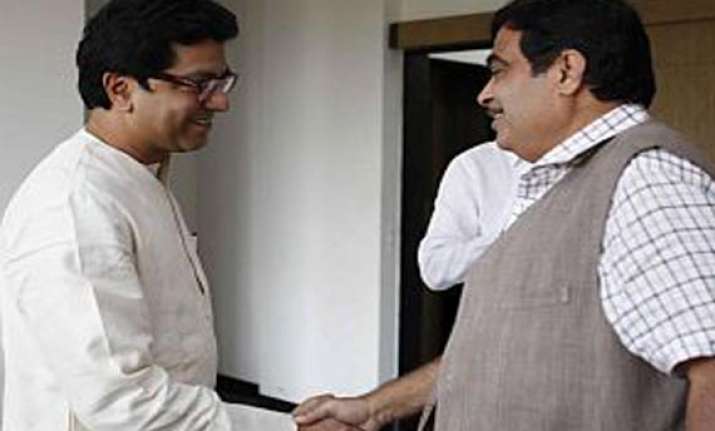 Mumbai: Former BJP chief Nitin Gadkari today met Raj Thackeray here, triggering speculation that the saffron party is trying to win over the MNS chief into NDA for upcoming elections even as he said there is no reason for Shiv Sena to be annoyed by his meeting with Raj.  
RPI (A) led by Ramdas Athawale, also an important constituent of the 'Mahayuti' (grand alliance) led by BJP and Shiv Sena, said he would "welcome" Raj into NDA-fold.
Gadkari, who is said to enjoy a good rapport with Raj Thackeray, met him at a suburban hotel here.  
MNS' high-pitch debut in 2009 elections had caused a largescale division of Marathi votes ensuring the defeat of Shiv Sena candidates in Lok Sabha and assembly polls.
The development sent the political parties into a tizzy as Shiv Sena is a traditional bete noire of MNS and also an all-weather ally of BJP.