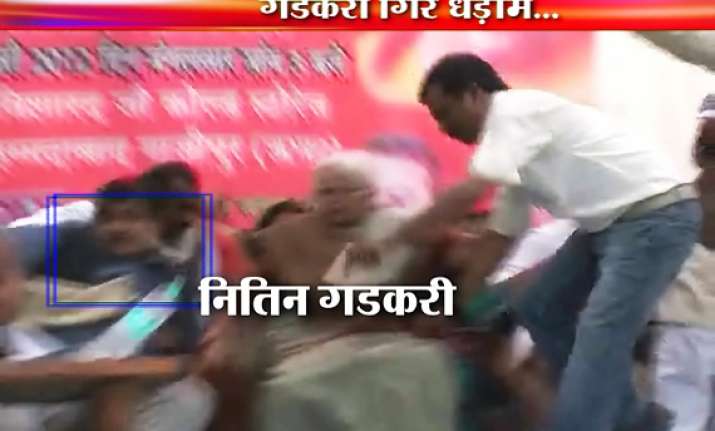 Ghazipur, Feb 7: BJP president Nitin Gadkari had a narrow escape today when the dais he was sitting on crashed during an election rally in Mohamadabad assembly of Ghazipur district.

The incident occurred this evening when the dais gave in due to "excessive load" while Gadkari was being welcomed by some party leaders during an election meet at Raghuvarganj area.

No one injured in the incident.