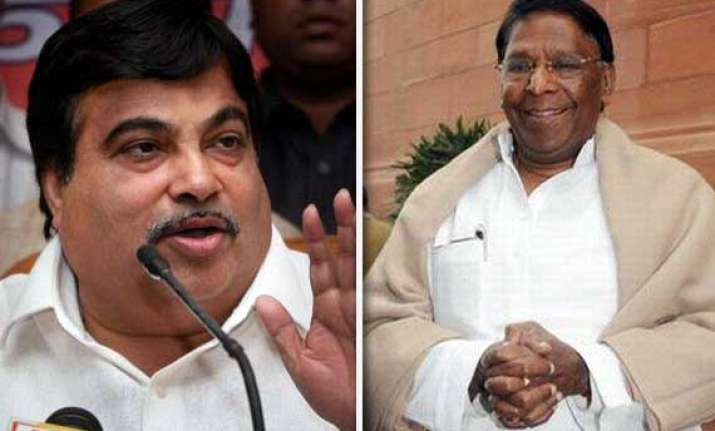 New Delhi, June 2: Hitting back at Union Minister V Narayanasamy for alleging that his close associate benefitted from coal allotments, BJP President Nitin Gadkari today said all those making such baseless charges should apologise or face criminal and civil suits from him. 
"Honesty is my only capital. UPA leaders are levelling false charges against me. I have already discussed this particular issue with two of my advocates in Mumbai and am in the process of pressing criminal and civil charges against all those who are making such allegations," Gadkari told PTI.  
He insisted that Narayanasamy's charges are baseless.  "Sancheti is a big businessman and he got the contract through competitive bidding. Moreover, the contract was given one and a half years before I became BJP president. I have friends in the business community as well as in political parties, including the Congress," Gadkari said.  
Throwing a challenge to the Congress, he asked the party to back its charges with evidence.
"I am not afraid of anybody. I do my work fearlessly.  If there is no apology within three days, I will file a defamation suit," Gadkari said, adding that he has heard that Narayanasamy has backed out from his statement.  
Asked about Team Anna's charges of PMO's involvement in the coal scam, Gadkari said the Prime Minister's Office should issue a clarification.
Meanwhile, Narayanasamy maintained that he was misquoted and he had not made any allegations against Gadkari.  He insisted that he had only gone by the CAG report on the coal allocation issue.