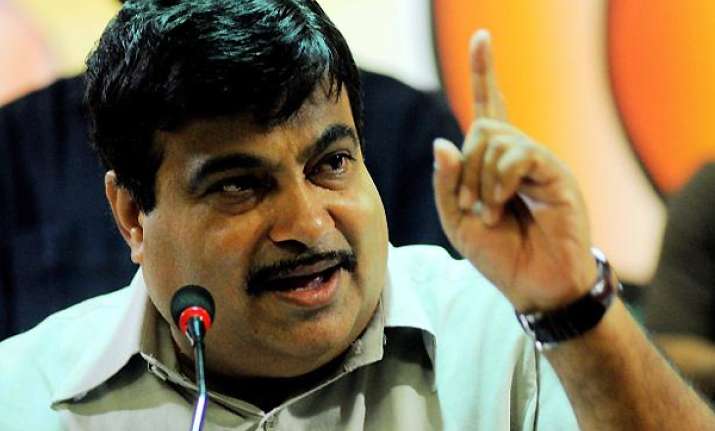 Kolkata, Nov 30: Attacking the Congress-led UPA government on the issues of corruption and black money, the BJP today demanded that the Prime Minister make public the list of names of those who have black money stashed in foreign banks.

"We had requested the Prime Minister to publish the list of those who had black money in foreign banks, but he said: No. Why has he declined to publish the list? Is it because the list contains names of some Congress leaders?" Gadkari questioned at a BJP rally here.

He said while countries like Fiji and the Philippines have brought back black money to their countries, the Centre had not made any effort to do so.

"Whose money is it? If anyone has a right to the money, it is the poor people of our country. I can assure you that if BJP comes to power at the Centre, it will build roads, develop agriculture and bring about all-round development with the money," Gadkari said.

Claiming that the UPA government had lost credibility, leadership and support, Gadkari said, "the Prime Minister has failed to contain corruption. Nobody listens to him, not even his ministers."

Referring to the CWG and 2G spectrum scams, Gadkari said, "not only (erstwhile telecom minister) Raja, (Union Minister) P Chidambaram and the Congress also cooperated in the 2G scam. If Raja can be jailed, why not Chidambaram?"

While prices of kerosene, LPG and other essential commodities were low during the NDA rule the GDP had now come down to 7 per cent and the Rupee devalued, he observed.

Turning to key UPA ally Trinamool Congress, Gadkari said party chief Mamata Banerjee had kept quiet on the issue of corruption and price rise.

"If she is really serious in her opposition to these issues, why is she not showing the courage of not supporting the UPA?" Gadkari said.