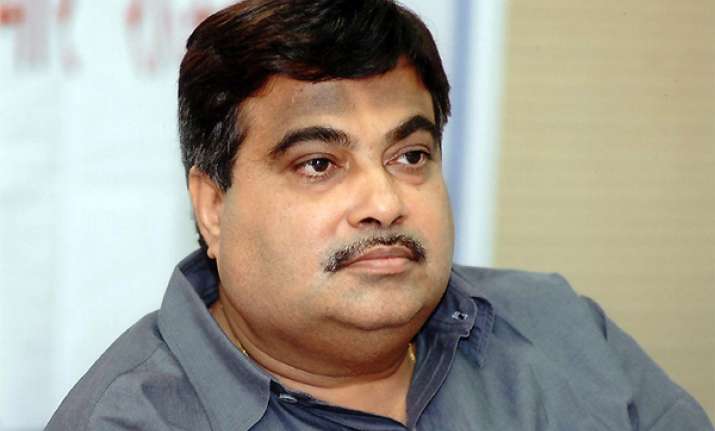 New Delhi, Oct 21: Faced with infighting and cases of corruption against some of its leaders, BJP President Nitin Gadkari today asked the cadre to put party and ideology above self and live up to the motto of "party with a difference".

BJP today celebrated the Foundation Day of its predecessor, Jan Sangh which was formed on October 21, 1951.  Speaking at the programme held to mark the day, Gadkari said the party has been built from scratch to its present strength on the toil and sacrifices of its leaders over the years.

"I am not concerned about victory. We will be victorious. But victory is not the aim of democracy. We have to think of the legacy left behind by our party leaders and to take it forward," Gadkari said.

Despite Gadkari's directives that corruption and indiscipline will not be tolerated, there have been several incidents which have put the BJP on the backfoot.

Former Karnataka Chief Minister B S Yeddyurappa and his minister Janaradhan Reddy- one of the Bellary brothers-are in jail for allegedly acts of corruption. Similarly, some district level BJP leaders embarassed the party in Satna, Madhya Pradesh recently when they tried to bribe journalists for a favourable coverage of L K Advani's yatra.

A fight for supremacy is also on among the BJP top brass, with differences between Advani and Gujarat Chief Minister Narendra Modi being the latest, which does not augur well for the party's health.

"Our aim is nation first but when it comes to getting a ticket for fighting elections many leave that aside and say me first. Why does one have to ask for a ticket? We will be judged by the people on the basis of our functioning, principles, character and behaviour," Gadkari said.

Gadkari maintained that "some wrong perceptions" had been created about the BJP and this had to be corrected.  "Am image has been created that we are a party of capitalists, that we lean towards the US, and that we are a communal party. But these are not true. We do not discriminate between people on the basis of caste, religion or sex," he said.

He emphasised on the need for the BJP to have a clean image and for making it a "party with a difference" as envisaged by its founders.

"When one has to choose between purse and person, one should choose the person. Between person and party, the party is more important. And between party and ideology, it is ideology which is most important," Gadkari said.

He underlined the fact that Jan Sangh had only two members in the first Parliament after independence and even the BJP had risen from two seats in 1984 to having NDA governments in nine states today.

"Our victories should not bring arrogance. It is due to the sacrifice of our party workers that we have reached here," Gadkari said.

He said that today "it appears unbelievable that once the party had collected Rs 100 each from its members and fought an election with just Rs 1,800".

He also pointed out that a party which forgets its humble beginnings, its history, its mistakes and the struggle undertaken to reach the present state has to suffer the consequences.