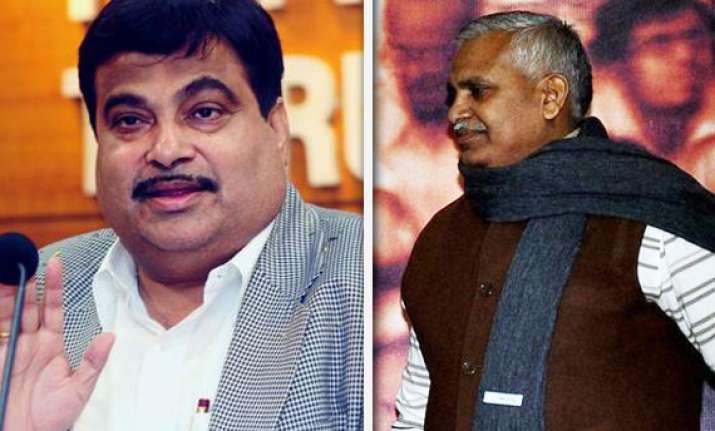 New Delhi, Jan 8: Pushed on the backfoot, BJP President Nitin Gadkari today formally accepted tainted former UP minister Babu Singh Kushwaha's offer to keep his party membership in suspension till he is cleared of all the "malicious" charges leveled against him.

"BJP President Nitin Gadkari has accepted Kushwaha's request that his membership of the party be kept under suspension till his name is cleared in all the charges leveled against him," party spokesperson Shahnawaz Hussain told reporters here.

In a letter to Gadkari yesterday, Kushwaha had made the plea for suspension of his membership stating that the "malicious charges" against him were being used to attack the BJP.

"I do not want that as a result of the malicious charges against me, BJP should be made a target of unnecessary controversy. Therefore, till the time the allegations against me are not appropriately resolved, I will keep my membership of BJP under suspension," he had said in the letter.

BJP has been under attack from rivals for admitting Kushwaha, a former Family Welfare minister in Mayawati government who is an accused in the multi-crore NRHM scam. A number of leaders in the party had also expressed reservations over his induction.

Kushwaha's plea for suspension came after reports that top BJP leaders, including L K Advani, Sushma Swaraj, Arun Jaitley and Murli Manohar Joshi, will not go to UP for campaigning for candidates with criminal and questionable antecedents.

Kushwaha, in his letter, played the OBC card and said the attack on him was to "suppress" his voice for "exposing a conspiracy to take away 4.5 per cent from backward reservation quota due to greed for minority vote bank".

He asked OBC members to back BJP to protect the reservation for backward castes.