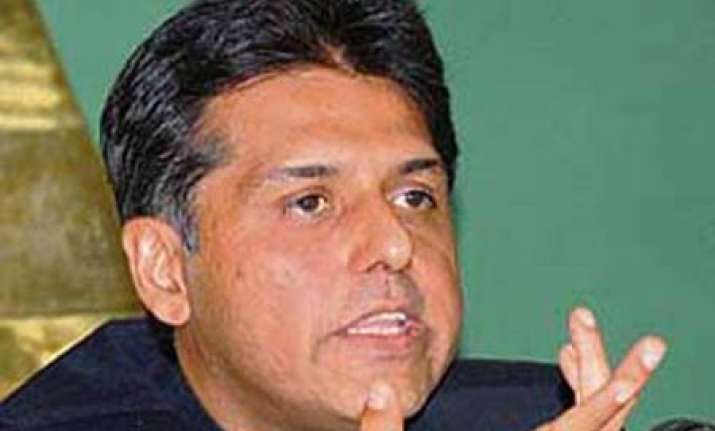 New Delhi, Nov 18 : Congress tonight dismissed as "baseless" BJP President Nitin Gadkari's charge that Dubai-based Emmar-MGF was given a bailout package by DDA for the Commonwealth Games Village because of its alleged links with Kanishka Singh, an aide of party leader Rahul Gandhi.
Party spokesman Manish Tewari termed as "completely baseless the conceived and untrue" statement by Gadkari who charged that MGF, which tied up with the Dubai-based EMMAR to construct the Village, had benefited because of its link with Kanishka Singh.
"The statement by the BJP chief is crude propaganda stuff," Tewari said and added Singh has already reiterated that he has nothing to do with EMMAR-MGF.
Gadkari, at a press conference in Mumbai today, alleged that "owner of MGF late Ved Prakash Gupta is Kanishka"s grandfather and his father late S K Singh was one of the promoters and shareholders at whose instance DDA paid a bailout package for the international zone."PTI