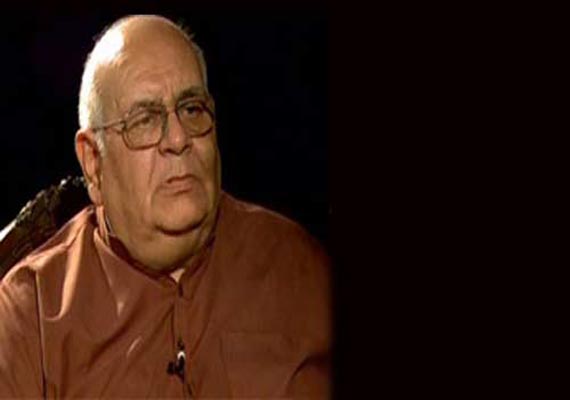 New Delhi, Jul 26 : Arun Nehru, former union minister and powerful figure during the Prime Ministership of Rajiv Gandhi, passed away last night after a prolonged illness.
Nehru, 69, a cousin of Rajiv Gandhi and Minister for Internal Security in his government, died in a hospital in Gurgaon, according to family sources.
The funeral will take place at the Lodhi crematorium here on Friday (July 26)
Nehru had a successful career in the corporate world before joining politics in the early 1980s.
Considered a great political strategist, Arun Nehru left his job in Jenson and Nicholson group to become a trusted aide of former PM Rajiv Gandhi alongwith another aide Arun Singh in 1984.
Both the Aruns broke away from Rajiv Gandhi after the Bofors scam. While Arun Singh retired to the Himalayas, Arun Nehru formed the Jan Morcha led by VP Singh and came to power.
After the fall of VP Singh government in 1991 Nehru gradually withdrew from active politics.
When Rajiv Gandhi became the Prime Minister in 1984, Arun Nehru was his close adviser and Minister of State for Internal Security. However, he fell out with Rajiv later.
Nehru was accused by the CBI of causing a loss to the exchequer in a pistol deal with Czechoslovakia in 1988 during his tenure as Minister of State.
The Supreme Court had recently stayed the proceedings in the case.
Nehru moved out of the family home in Allahabad at an early age and studied at the La Martiniere Boys College in Lucknow. At the age of 20, he began a successful career in the corporate world, which he gave up 17 years later when Indira Gandhi asked him to join politics. Nehru was then the president of the Jenson and Nicholson group of companies.