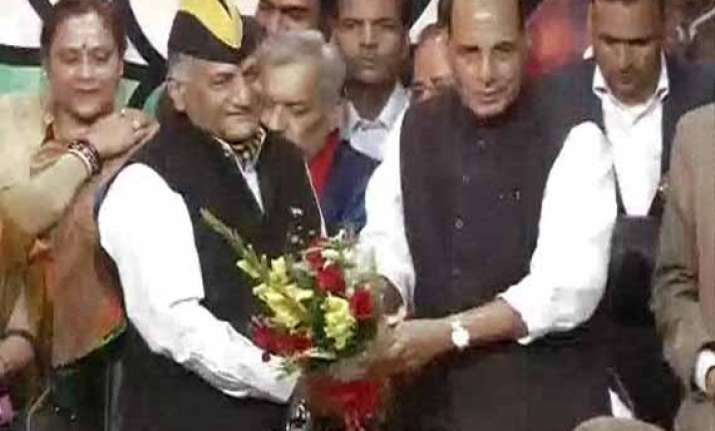 New Delhi: Former Army Chief retired Gen V K Singh today joined BJP in the presence of party president Rajnath Singh.
Wearing a regimental cap, with a tilak on his forehead, retd Gen Singh was welcomed to the party fold by Rajnath Singh.
Retd Air Vice Marshal Bordoloi, Retd Commodore Awasthi also joined the BJP.
Speaking to a gathering of ex-servicemen and BJP activists, the former Army Chief gave the slogan "Jai Jawan, Jai Kisan, Jai Vigyan" given by former PM Atal Bihari Vajpayee
"In today's circumstances, only BJP seems to be the credible national alternative. We who have spent our life safeguarding the borders want to work with nationalist forces like the BJP", said retd Gen Singh.