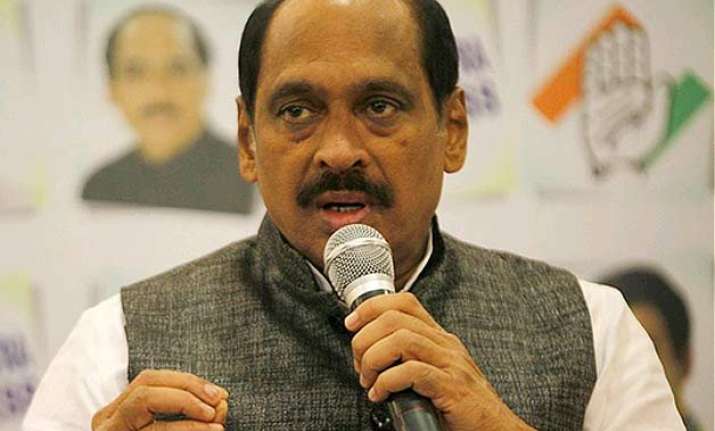 Mumbai: A day before the Maharashtra Legislative Council is scheduled to discuss a no-confidence motion against Chairman Shivajirao Deshmukh, the Congress said here today that it is willing to let go of the position, provided it got the post of Deputy Chairman in return.
"Since the Nationalist Congress Party (NCP) has more members in the Legislative Council, we had offered to resign from the post of Legislative Council Chairman if we got the Deputy Chairman's post in return. (MPCC President) Ashok Chavan had even spoken to Praful Patel and Ajit Pawar about it," senior Congress leader Manikrao Thakre told PTI.
"Our aim was to ensure that the Congress and the NCP stick together, no matter what. However, the NCP flatly denied our proposal. Their stand shows that the NCP wants to try and sideline the Congress. This speaks volumes about their friendly nature with other parties (like the BJP)," Thakre said.
Observing Congress's reluctance to ask Deshmukh to step down from the post, NCP had moved a no-trust motion against him last Wednesday.
The NCP, which has 28 members in the Legislative Council would need the support of 40 or more members to pass the motion.
With the Congress and Shiv Sena likely to oppose the move, it is being speculated that the BJP, with its 12 members may step in, in a sign of growing proximity between the two parties.
Thakre said Maharashtra Chief Minister Devendra Fadnavis's reluctance to let him speak on the issue of farmer suicides means that the governnent does not want to hear apprehensions of the opposition and that the state has now got a "dictatorial" government.
"I have been a member of the legislature for many years. If he (Fadnavis) cannot respect a senior member, how will he respect the people? I wanted only a few minutes to share my reading of the current situation of farmers, but a dictatorial government will never listens to anybody," Thakre said.
As Fadnavis stood up to reply on Friday, Thakre had alleged that he was not given a chance to speak on the vote of thanks.