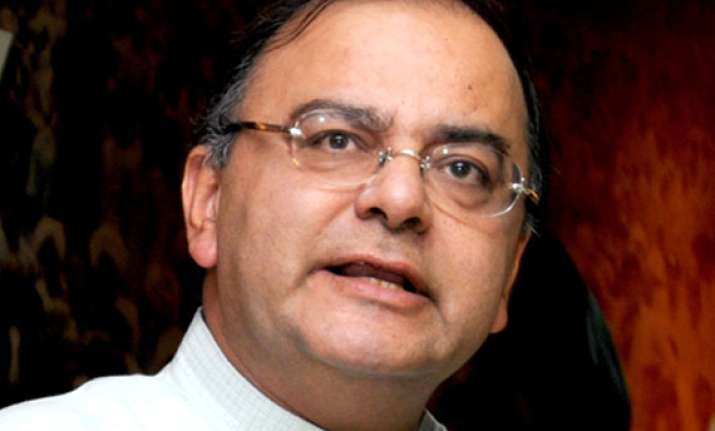 New Delhi:  Taking on from where Narendra Modi left, BJP leader Arun Jaitley today stepped up attack on Rahul Gandhi and Congress, terming the party a "dynastic institution" where "the family" must be above Parliament and Council of Ministers.
While referring to the massive Sunday rally by Modi in Delhi, the Leader of Opposition in the Rajya Sabha said that the forthcoming election will have two characteristics – anti incumbency and referendum on leadership—and BJP will move forward on both.
Jaitely alleged that Rahul had tarnished the image of PM and the cabinet ministers with his outburst against the ordinance on convicted lawmakers approved by the Cabinet.
"A party which becomes a dynastic institution, they never accept the established system. Parliament and Council of Ministers are established system and Congress always thinks about how to overrule this system.
"The family must be above them and when somebody from the family said something, it has to be implemented. When it was a moral issue for the last one-and-half month, nobody said anything," he said.