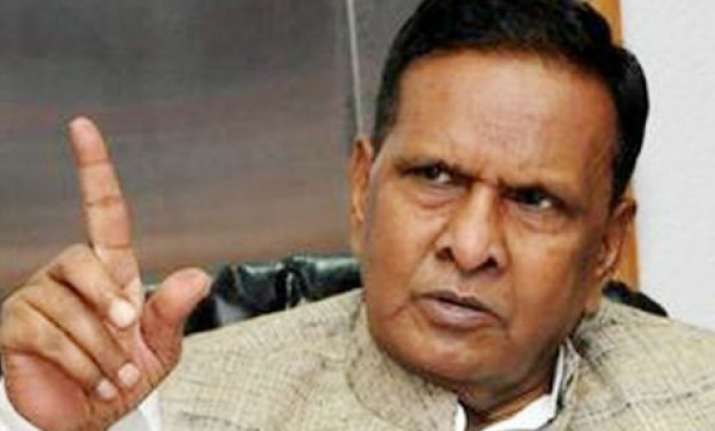 Balrampur: An FIR has been registered against Union Steel Minister Beni Prasad Verma in Balrampur for calling BJP prime ministerial candidate Narendra Modi the "biggest goonda" of RSS and party's National President Rajnath Singh his "slave".
District Magistrate Mukesh Chandra today said, "Beni had termed Modi as a goon of RSS and said that Rajnath Singh was his slave."
Taking cognisance of the statement, the district administration has lodged an FIR at Sadullah Nagar police station for violating the Model Code of Conduct and has sent the report to the Election Commission as well.  
Verma had on April 1 stoked a controversy by dubbing Narendra Modi as the "biggest goonda" (goon) of RSS as the language being used by him in elections is not normally used in democracy.