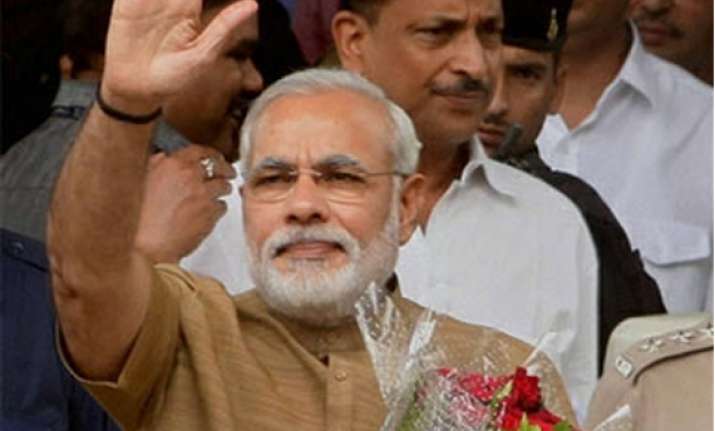 Yavatmal/Wardha (Maharashtra): BJP's prime ministerial candidate Narendra Modi Thursday interacted via video conferencing with around 1,500 farmers from across the country, and said farmers committing suicide after being hit by natural calamities or economic crises was a "national agony".
Modi answered a variety of questions posed by farmers from Maharashtra, Gujarat, Madhya Pradesh, Telangana, Bihar, Rajasthan, Chhattisgarh and other states as part of his "Chai Pe Charcha" initiative.
The Bharatiya Janata Party leader said more farmers have died in Maharashtra in the past few years than in all the wars fought by India.
"It's a national agony. The NDA shall stand behind all farmers hit by natural calamities like the recent hailstorms, or economic crises. I shall not be able to sleep peacefully till I do something for you," Modi said.
The Gujarat chief minister urged the need for a system where farmers are not driven to end their lives, with the infusion of modern technology, providing water resources and making efforts to double agriculture output.