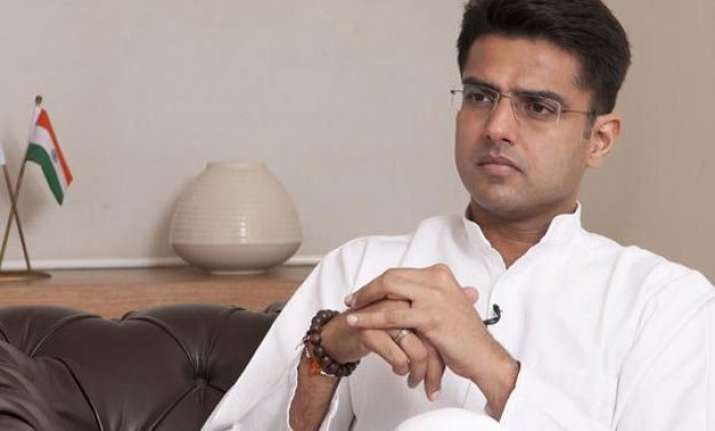 New Delhi: Congress leader Sachin Pilot said on Wednesday that it was "shocking" how farmers were killing themselves in the absence of proper compensation for their destroyed crops.
"It's shameful that farmers are forced to take their lives in absence of financial support when in need," he told reporters after a farmer from Rajasthan, who tried to commit suicide during a rally of the Aam Aadmi Party (AAP) here, was declared brought dead in hospital.
"I don't want to politicise the issue," he said, adding that it was grave and the leaders who have responsibility must ask themselves "where are we taking the country".
"It's not about Gajender Singh alone; it's about all those who either tried to commit suicide or have committed it," Pilot said.
Gajender Singh, a farmer from Rajasthan, hanged himself at an AAP rally.
Later, doctors at the Ram Manohar Lohia Hospital where he was taken after the incident, declared him brought dead.