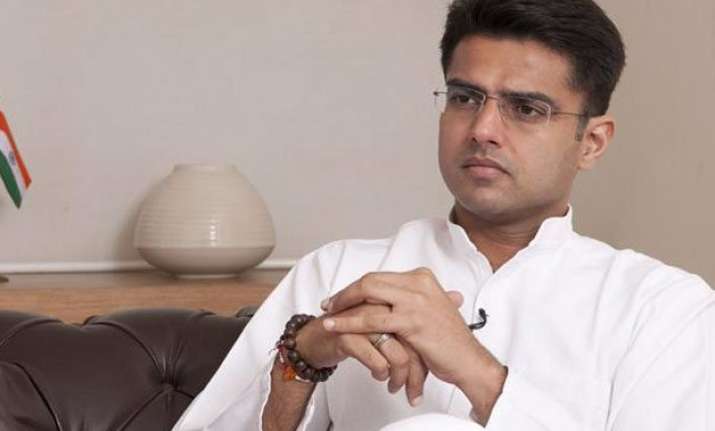 Jaipur:   Stating that the negligence of the Centre has disappointed farmers, Congress leader Sachin Pilot today condemned Union Agriculture Minister Radha Mohan Singh for his controversial statement on deaths of farmers.  
The Rajasthan PCC president in a statement said that negligence of the Union government towards farmers has disappointed them and forcing them to take the extreme step of suicide.
He said that the minister should tender an apology for his statement that it was love affairs or impotency that caused the death of farmers in India this year.  
Hitting out at Prime Minister Narendra Modi, he said that the PM was visiting foreign countries at a time when farmers in the country were in trouble and now the Agriculture Minister's statement has further saddened and insulted them.  
Meanwhile, Congress leaders in Bikaner today burnt an effigy of the minister.
Bikaner city president of Congress Yashpal Gehlot, district vice president Abdul Majid and other leaders said that the minister's statement shows his "mental bankruptcy".